Pune: The government should also help the citizens affected by the malaria - Muralidhar Mohal
MPC News - Flooding caused severe damage to citizens Pune Municipal Corporation has prepared a plan of about 281 crore. Mayor Muralidhar Mohol has ordered immediate removal of unauthorized construction of the river. Since this is a natural disaster, Government of Maharashtra should help. The administration has suggested that the administration should follow up on that, the mayor informed at a press conference on Wednesday.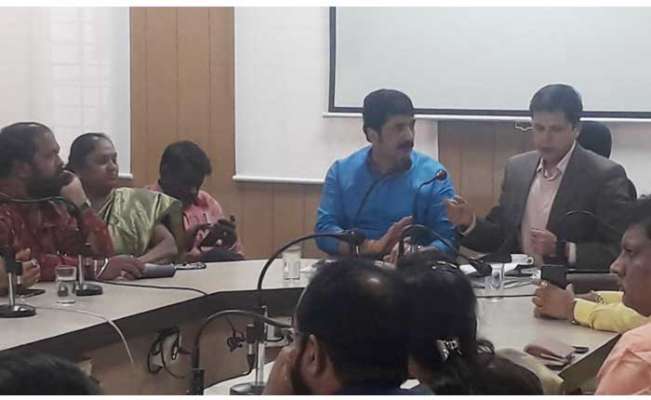 A month ago, Mayor Muralidhar Mohol, along with the municipal officials and corporators had visited the Aambal river. On Wednesday, the mayor held a meeting of municipal officials. Deputy Mayor Saraswati Shendge, Municipal Commissioner Saurabh Rao, Additional Commissioner Shantanu Goyal, House Leader Dhiraj Ghate were present on the occasion.
The meeting discussed what steps should be taken to prevent such an accident from happening in the future. The floods in the Tangewale Colony, Sahakar Nagar, Dandekar Pool and Sinhagad Road areas were causing great damage to the citizens. District collectors had said that they would pay 15,000 compensation to these citizens. But still only Rs 5,000 was helped.
10,000 rupees didn't help. The mayor has sent a letter to the collector regarding that. The drainage works should be done before the monsoon. It has been suggested to rehabilitate the people in the same area.